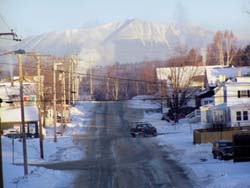 All Maine Matters needs your help so that we can bring this publication to you every month.
If you can contribute by writing an article about a subject about which you are concerned, there is a good chance that it concerns others, too.
Please don't be afraid that you can't write well enough. Our readers want to hear from real people about the real issues, not from professional journalists who know only what they read about.
We need both regular contributors and occasional contributors of articles concerning Maine's fisheries, farming, forestry, or anything else that you can relate to.
If you want to contribute an article for publication in future issues of All Maine Matters, email us articles@allmainematters.com, call us at 723.4456, or write to us at PO Box 788, Kingman, ME 04451.